Meet the Omni-Associate, They're Already on Your Payroll
Annie Clark
January 31, 2022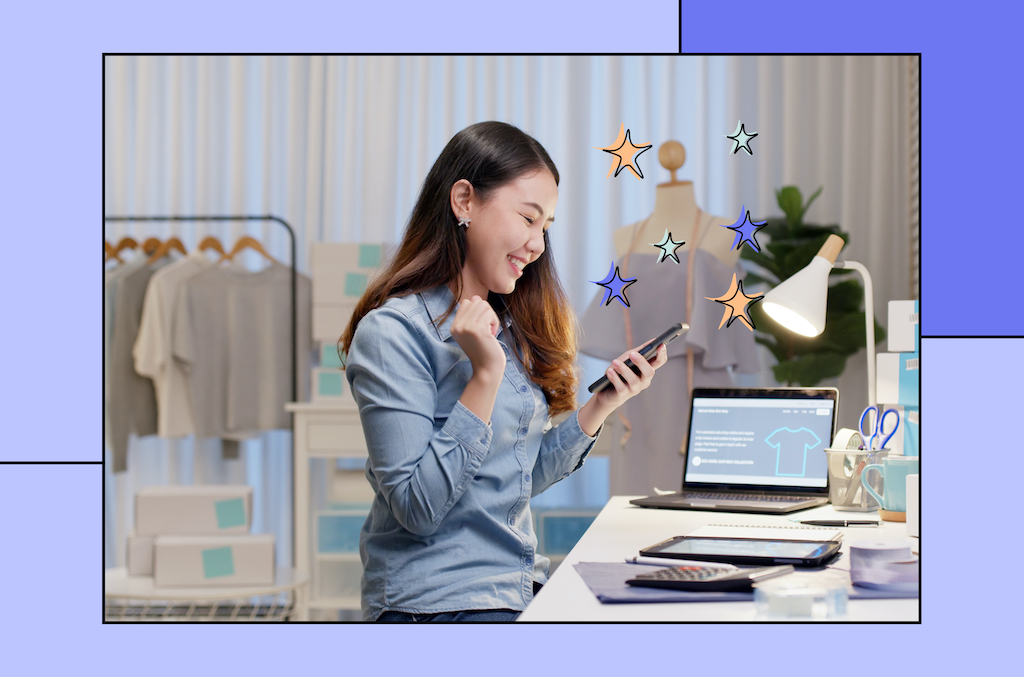 As more physical stores expand their online presence, omnichannel sales associates become invaluable in today's retail landscape. For retail associates, that means understanding how to serve customers no matter what channel they come from, and how to interact with the customer on each medium. More and more merchants are realizing that omnichannel is broader than simply online and in-store – it now touches live shopping, social shopping and yes, personal video shopping. Sales associates who are skilled at owning these landscapes and meeting customers where they are, create a stand-out customer experience that results in higher conversions, fewer returns and increased lifetime value.

If customers are not visiting your physical stores as much as before, having your associates available via video can modernize your brand and wow your customers. Here's how to leverage your in-store staff to deliver next-level digital experiences to your customers.
Wow Your Customers
Beyond the implications of Covid that shifted retail predominantly online for an extended time, the trends are clear: Omnichannel shopping is the way of the future. In today's marketplace, it's no longer the case that customers come to you or your retail location. It's up to you and your team to meet them where they are. 

Personal video shopping provides next-level service, attention to detail and customer care that wouldn't be found in traditional online stores. You might already cater to them with financial options such as BNPL (buy now, pay later) and delivery flexibility with BOPIS (buy online, pick up in-store), why not actually meet them in-person but virtually? Omnichannel services also create a feeling of exclusivity and convenience that customers love. Whether you're inviting them in for VIP one on one shopping consultation, following up with personalized recommendations, or showing them digital catalogs while in person, customers are more eager to favor brands that support them. This is a unique opportunity to transform the online experience by making it more personal. No longer do customers feel like they have to choose between online convenience and the personal in-store shopping experience. With personal video shopping both can exist and complement one another.

Empower Your Omni-Associates
When it comes to your in-store staff, selling online is a rewarding and exciting opportunity: new skills, more business (and commissions), and job security. If foot traffic in your store has slowed, there is job security in being able to schedule and take calls remotely.  Likewise, if you have in-store staff, they can also take on personal video shopping from a showroom. This supplements walk-in business with online sales, while being able to feature products in person via the app. The flexibility of omnichannel work benefits the merchant and omni-associate so they can work when and where they want. A survey by McKinsey reports that most employees would prefer a more flexible working model in a post-pandemic world. A hybrid model allows employers to make the most of their talent wherever they are, while supporting their wants and needs – essential to retention in a struggling workforce. And most importantly, like in-store sales associates, these team members are able to enjoy commissions via online sales. This also allows merchants to employ talent when and where it's needed which helps optimize costs. The new modern customer allows for a modern workforce where sales associates are able to be flexible and well equipped to provide the best level of service wherever they are. 
Diversifying the role of sales teams makes employees more valuable to your store and also in their own careers. Having specialized, omnichannel training helps in retention and job satisfaction. More sales opportunities result in higher commissions and consistent work
"Leveraging omni-associates will create a better shopping experience for your customers, better opportunities for your staff and more success for your business."
Win More Business
No one knows your customers or products better than your team. Customer experience has and always will play a large role in a shopper's decision to buy. But as fewer people visit physical stores, having trained omni-associates is a great way to leverage existing talent while increasing conversions and revenue. Putting a face (or faces) to your brand humanizes shopping again and removes the transactional divide that many online brands create. Bringing your store to life offers shoppers on-brand personal services without leaving their homes and your omni-associates have the tools to build strong customer relationships that drive higher conversion rates, AOV and LTV. Clients are able to bridge the gap between human touch and online shopping.
How exactly do you blend the digital and physical to benefit your store? Here's a breakdown:
Omni-associates are sales associates – make sure they know the basics of closing a sale.
Establish brand guidelines and familiarize your team with your products.
Personal video shopping relies on knowledgeable but engaging talent. Make sure your team is comfortable and personable on their calls.  
Practice practice practice! Create a script, talking points and have your team practice with each other, themselves, and even you. 
Don't wait by the phone. Encourage your team to reach out to existing customers and invite them in for VIP personal video shopping consultations.
Create a hybrid showroom where associates can take calls from your showroom. Encourage them to walk customers through the store and show them physical pieces, details and make personalized suggestions.
‍
Step Into the Future of Retail with Omni-Associates
As merchants pivot their business models, training and supporting their in-store teams to act as virtual concierges, provides a personal shopping experience tailored to each customer. This in turn benefits the store, the customers and the staff. With Boutiq you can easily connect with your customers virtually and build lasting relationships that live beyond your screen. Track customers' preferences, orders, shopping history and more to effectively inspire future sales. Having a well-trained team can make or break a business and leveraging omni-associates will create a better shopping experience for your customers, better opportunities for your staff and more success for your business.
‍
To learn more on leveraging your in-store talent for personal video shopping, book a Boutiq demo.
Back to the blogs page