What Video Shopping Means for Your Brand (and Which Format is Best for You)
Annie Clark
January 3, 2022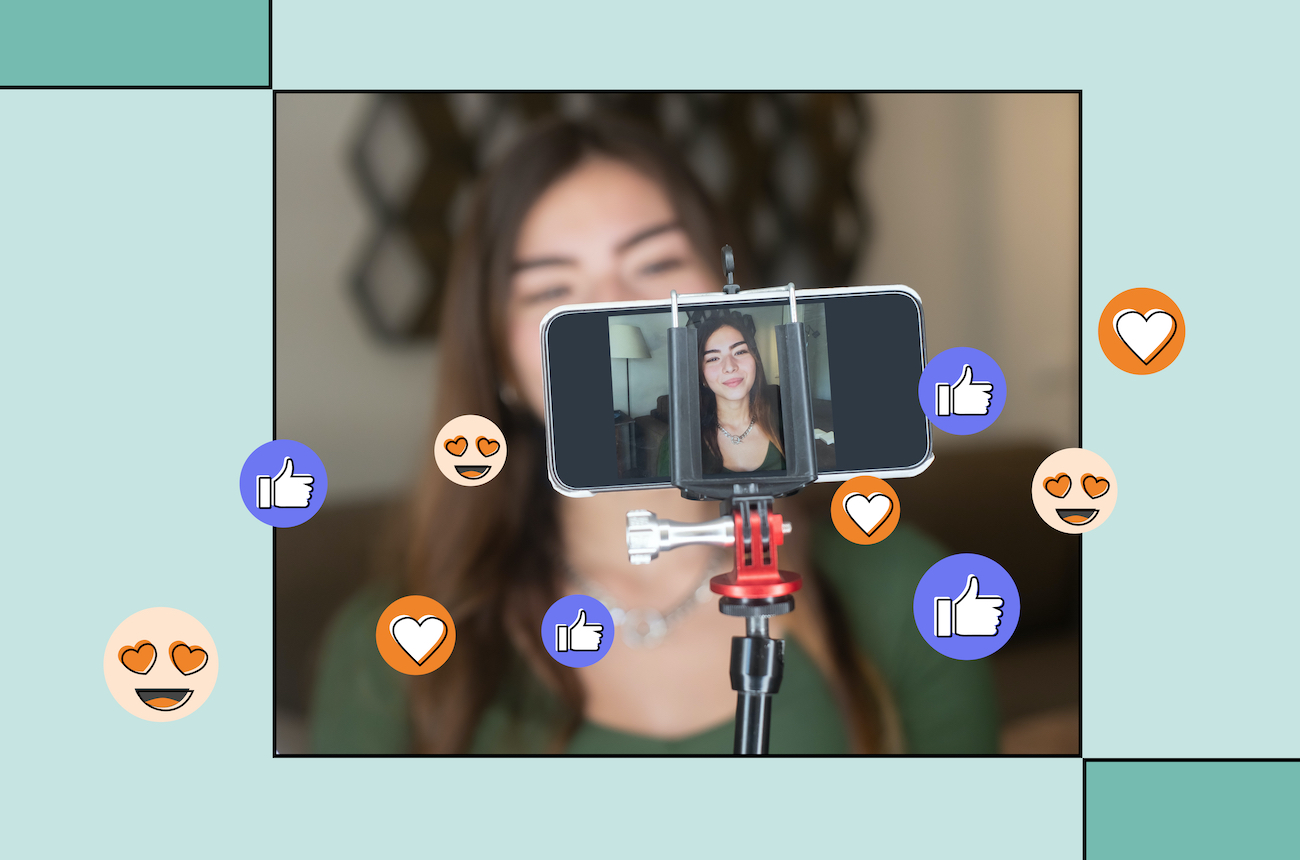 Tune In to Your Customers with Video Shopping
Today, new video shopping channels fill the space between online stores and physical stores – offering a unique and at times highly personal shopping experience. In several markets, video shopping is becoming a popular (and preferred) way of shopping. Following 2020 retail closures, the emergence of video and social commerce unlocked new opportunities for customers and brands. These avenues are able to increase customer engagement, helping brands to increase conversion, AOV, and lifetime value of these customers through unique, detailed and in some cases personalized experiences. 
‍
As merchants begin to capitalize on the latest and most innovative commerce trends, it can be difficult to decipher which is the best video strategy to help your brand stand out among the competition. We've broken it down into four main types of shoppable media and video experiences: social commerce, livestreaming shopping, shoppable videos and personal video shopping. Social commerce is the lowest touch, where live video-shopping hosts large one-time events with celebrities or influencers, shoppable videos are pre-recorded and live on product pages, and personal video shopping fosters exclusive shopping experiences for your clients with your sales associates. Investing in these new and exciting video shopping channels is a market differentiator that will help set your brand apart from competitors. Here's our channel line-up including everything you need to know about each opportunity, its scalability, success and which is best for your business (hint: it might be more than one…)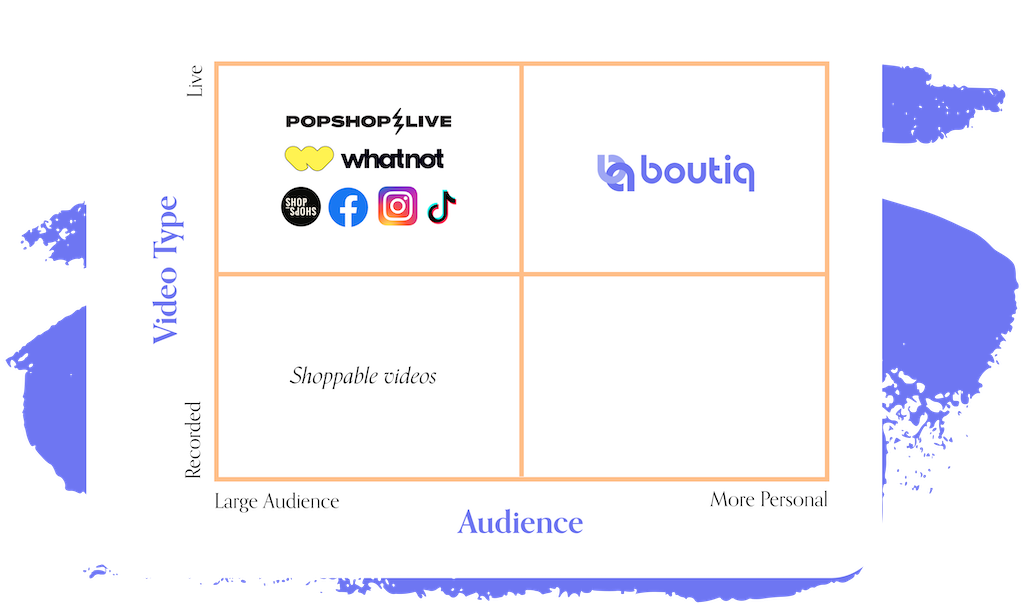 The Simple: Social Commerce and Shoppable Videos
Social commerce isn't a new trend by any means but after retail closures in 2020, consumers had to alter their shopping behaviors and turn to new avenues. Similarly, digitally native brands were forced to populate products among new streams of revenue. Since then social commerce has become an umbrella term for many things. So what is it exactly? Let's break it down. 
Social shopping takes place on traditional social-media channels: Instagram, Facebook, Pinterest, Snap and TikTok. While brand awareness and leads can be generated from social (it's a highly prosperous growth channel), social shopping is not necessarily video-related. It is as simple as having an add-to-cart button or shoppable photo on your social feeds, allowing potential and existing customers to engage and purchase without leaving their social channels. You trade off control, data and relationships for lower friction and higher conversions. Social shopping has become an expectation for the consumer where more innovative technologies such as live stream shopping and personal video shopping are market distinctions and an opportunity for you to WOW your customers. 
A fairly new and simple alternative is shoppable videos. These are (typically short, TikTok-like) videos that are pre-recorded and published on product pages or even social feeds and dissect a product. There is no live interaction with the consumer in these videos but they are there to provide more detail than traditional product photography and descriptions. This approach has high scalability as brands can film videos for every product in their assortment. Where shoppable videos miss the mark, however, is low conversion and low lifetime value for each customer since there isn't an engaging or personal touch element.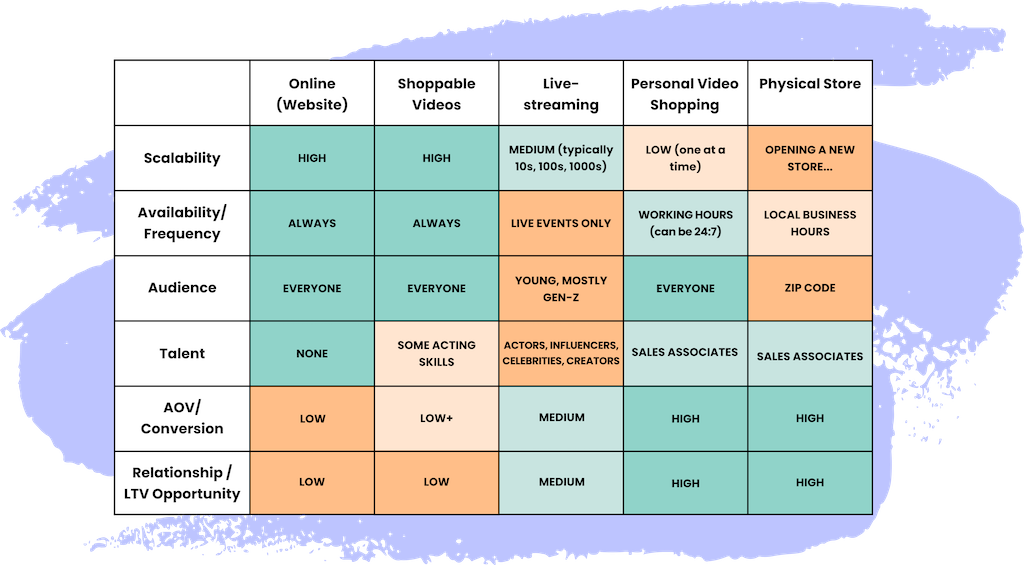 The Large: Livestream Shopping
Livestream shopping is a blend of social shopping and live stream entertainment. What once started as cable shopping networks, like QVC, has now transformed into a new media – first popularized in China. As audiences (specifically younger generations) change their consumption of entertainment, they are also changing their shopping habits. Livestream shopping allows brands to reach increasingly large audiences in singular events. This stream can take place on social media, on your site or on streaming-specific platforms. 

Like its origins, these streams are hosted by popular individuals (think celebrities, influencers, or taste-makers) who have the performance skills and social capital to attract audiences. The obvious benefit of live streaming is that you can reach many customers (hundreds or even thousands) in one stream. While there are opportunities to create multiple streams and have scheduled, consistent programming for your brand and products, the frequency will drive the size of the audience. If you're streaming once quarterly, you're more likely to create excitement around the event, promote it and therefore see a better turnout than if you're doing frequent streams where audiences are bored or fatigued with the content. Live streaming presents unique opportunities to increase conversions, AOV, and LTV (versus traditional online storefronts), but the lack of personal touch can limit that growth projection. It's successful in its ability to build excitement for a product, and the ability to offer timed promotions during a stream that accelerate conversions. First, it's a difficult channel to build strong customer relations that result in LTV as you are streaming to many, versus a more personalized experience. Because these streams happen on other platforms – typically social, as opposed to living on your online site – the audiences tend to skew younger and more hip and fun, which can be beneficial for collecting trend insights but may not be your brand's target customer. Popular platforms for these services include social media channels for your brand or hosted on an influencer/celebrity's page as well as streaming specific sites or apps like ShopShops, PopShop Live, WhatNot and more.
"Investing in these new and exciting video shopping channels is a market differentiator that will help your brand stand out among competitors."
The Personal: Personal Video Shopping
Personal video shopping is a new way for merchants to engage and build lasting relationships with customers through 1:1 video consultations. Where QVC paved the way for live-streaming, retail spaces and guideshops laid the groundwork for personal video shopping where similar, intimate relationships between the brand, sales team and customers are able to grow. Customers are able to book personal video shopping appointments and/or to call instantly directly on your site. These appointments are managed typically by sales associates (now called omni-associates)– though it could be the customer-care or marketing team – and are able to assist a customer by guiding them from discovery to checkout - providing product details, making suggestions based on past purchases and engaging them in a personal way. 

While this channel might not be as scalable due to its 1:1 nature, it surpasses livestream shopping and social commerce in its AOV and LTV potential. Personal video shopping as adds personal touch into digital storefronts. Adding interactive and personal shopping to existing platforms helps to further drive sales by helping consumers make smarter decisions. When done right, personal video shopping can increase conversion rates up to +50% and 2x the AOV compared to online stores.
How to Choose What's Best for Your Business
Video shopping is a fast-growing channel. While not all solutions fit your business, many merchants find success in committing to more than one as they complement each other. Social shopping and live streaming can help reach new audiences, while personal video shopping can help convert high-value customers. When deciding which route to take for your business, it's essential to consider who your customers are, what type of product you're offering, how they would respond to one-time events, or personalized conversations, what your engagement goals are and can you support these activities with the right talent for each medium. For each avenue, the brand needs to educate the client that this technology exists. For some, that's easier with live shopping – using an influencer or celebrity talent to attract crowds – and for others, it's personal video shopping that engages an existing customer base and new prospects. At the end of the day, video shopping is the future of retail – and investing in this technology now is a smart strategy that will help you build stronger relationships with your customers.
‍
To learn more on the best video shopping approach for you, book a Boutiq demo.
Back to the blogs page