Reducing Returns: The Modern Merchant's Secret to Success
Annie Clark
October 3, 2022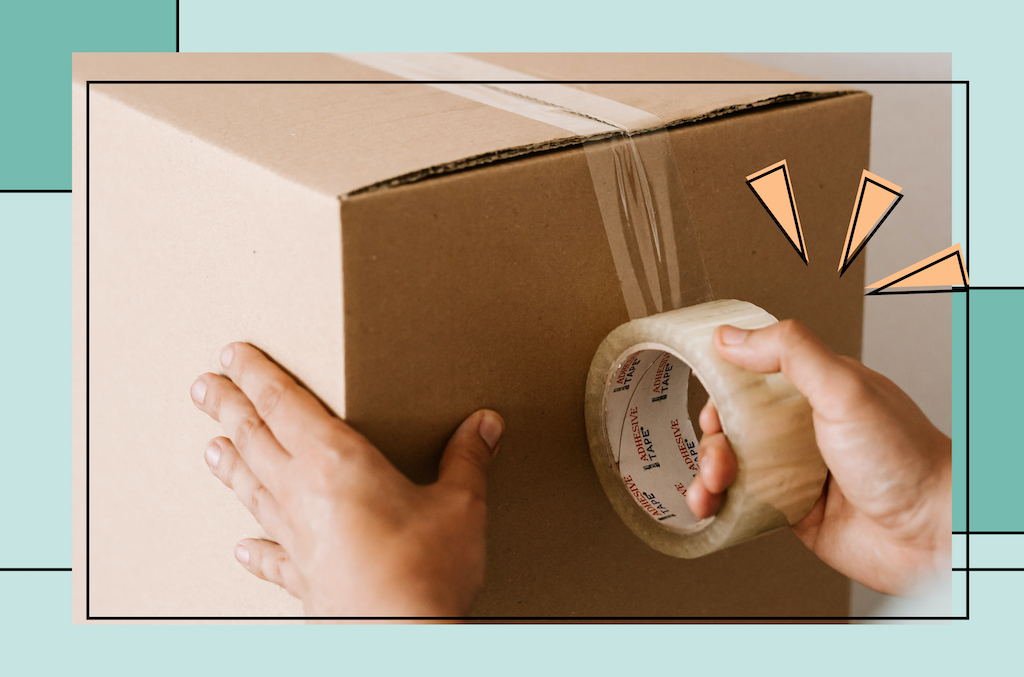 It's a dance that online stores and consumers know by heart. Order different SKUs in sizes, colors, materials, and more, wait for a slew of packages to arrive, cherry-pick your favorites, and return the rest. Currently, at least 30% of all products bought online are returned and for customers, there's little lost and plenty to gain in this exchange. However, for businesses, this luxury isn't sustainable for their bottom line. In America alone, $218B-worth of online orders were returned in 2021.
Despite the looming threat of an economic downturn, consumers are continuing to spend more than ever. Compared to 2020, shoppers have opened their wallets 18% more than they did two years ago. As merchants continue to navigate and enjoy the increase in shopping habits, reducing returns is essential. Personal video shopping provides an avenue that benefits the customer's shopping journey and the merchant's bottom lines. 
Below, we're breaking down by category how personal video shopping can reduce returns:

The Best Categories to Reduce Returns
Personalized shopping experiences have always been able to understand and predict a customer's needs. In an increasingly digital world, personal video shopping is able to bridge the gap between the physical and digital. In one call with a specialized sales associate, a customer can make a confident purchase knowing sizing specifics, care details, measurements, and more. Instead of buying, say, three shirts in different sizes and styles, they can purchase three unique pieces that they can trust will work.

Lingerie and Swimwear
With the advent of online shopping, many merchants began offering free returns to make customers more comfortable with shopping online. Since then, consumers have become more than friendly with the ins and outs of online shopping. Much like a physical fitting room, consumers became accustomed to treating returns in a similar fashion; trying outfits in different colors, prints, and sizes from the convenience of home. Lingerie and swimwear have some of the highest return rates due to the nature of the product. Fit is everything and without additional information on each product, consumers are bound to order multiples in hopes of finding the perfect piece. Working with a personal shopper (or a virtual fitting specialist) via video call allows for any outstanding questions to be answered, securing a near-perfect purchase. Customers are able to share their needs, wants, preferences, and more. Expert sales associates can then share their knowledge, make recommendations and secure a sale with a low return rate.

"Say goodbye to buyer's remorse, and hello to decreased returns."
Apparel and Virtual Styling
Some of the highest return rates stem from clothing and footwear. Sizing can be difficult to nail down and consumers have become accustomed to the luxury of buying and returning at no cost. According to the Economist, return rates on clothing and shoes can reach 40% which is no small loss for merchants.. Personal video shopping mimics the interaction that customers and sales associates have in stores. These "virtual fittings" show customers product details, share sizing notes, and make thoughtful recommendations that help drive conversions on products they will love. If your team of sales associates knows a brand of shoe runs large, they can work with the client in a one-on-one call to find the best fit, literally. Say goodbye to buyer's remorse, and hello to decreased returns.
Occasion Dressing
Similar to the lingerie and swimwear category, occasion dressing requires a careful level of detail. Fit, comfort, and style are essential to the sale. Customers shopping online may be unsure of length, quality of material, and color. Virtual styling calls allow for them to see the product move via the call, measure for the best fit, and experience the benefits of personal shopping with a sales associate's recommendations to complete the outfit and sale. From purses, ties, shoes, and more they can leave satisfied knowing that they're making the right purchase.

Jewelry and Accessories
Finding the perfect accessory is no easy feat. From the right size, material, color, and price point, jewelry is an investment and shoppers are eager to make the most informed decision. In order to mitigate the rate of returns, that benefit both the customer and merchant, sales assistants can facilitate personal video calls to increase the rate of conversion and customer satisfaction. Given the nature of these calls, sales associates can speak with a customer face to face and help them identify the perfect frame of glasses for their face, the right metal for their skin tone, and measure wrist size for watches or other bespoke items. These associates, and occasional stylists, can help make expert suggestions that customers will love and hold on to.

The New Reality of Returns
Cutting losses can happen in a myriad of ways. One of which is increasing the price of returns, much to the consumer's disdain. Converting returns into exchanges is another approach. Next retailers can begin selling refurbished goods so the returns don't go to complete waste. Finally, personal video shopping augments these by creating confidence in the buyer's purchase journey, decreasing returns (supporting the brand's bottom line), and aiding in the lifetime value of each customer. Over half of the items returned are because they're the wrong size. Virtual shopping lets visitors experience the products in more detail than they could access in a typical e-commerce store. The more connected they are to the brand, and made to feel special, the more likely they are to return.
‍
To learn more on how your brand can reduce returns with personal video shopping, book a Boutiq demo.
‍

Back to the blogs page