From Cost Center to Revenue Generator: How to Leverage Your CX Team
Annie Clark
May 2, 2022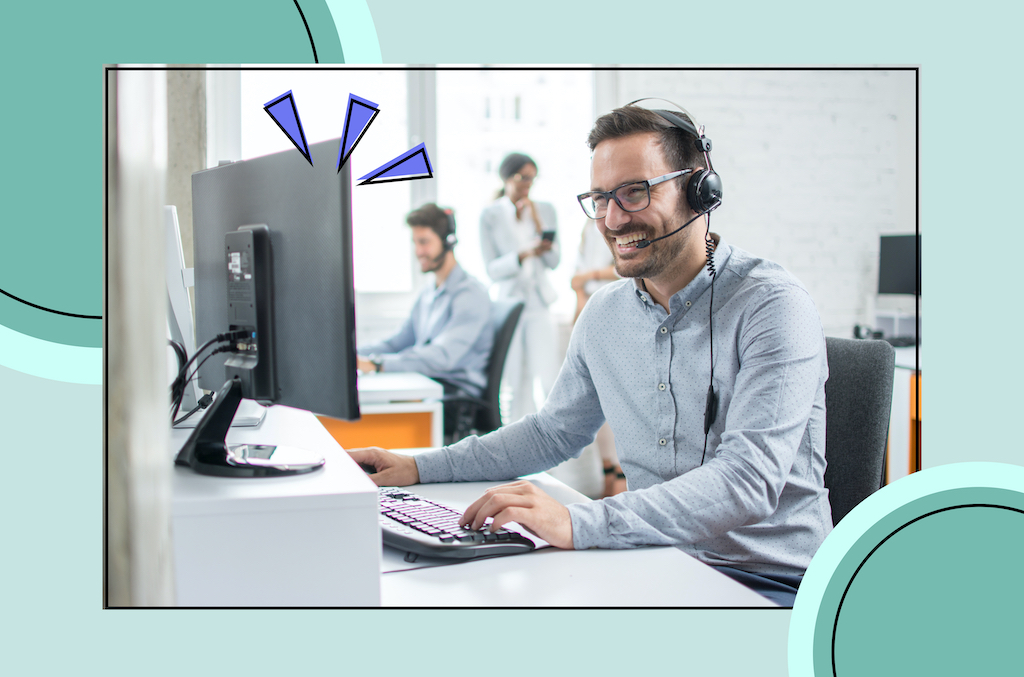 Customer satisfaction is complex. In order to impress your customers and turn them into repeat buyers, you'll need to offer the best customer experience through and through. Because personal video shopping requires team members to take each call, you can easily grow your sales by leveraging in-store staff as omni associates or one of your headquarters teams: marketing, eCommerce, or customer experience team. While you might not have an extensive sales team, offering personal video clienteling to your customers may be easier than you think by utilizing your CX team.
Training your customer service teams to take sales calls creates a seamless omnichannel experience. More and more customers are expecting personal service that goes beyond digital interactions. Creating a stand-out customer experience results in higher conversions, fewer returns and increased LTV. Leveraging your customer experience team as knowledgeable sales associates benefits your clients, your employees and your business. Here's how to leverage customer experience staff to deliver next-level digital experiences to your customers.

Give Your Customers a VIP Experience
Today's customer prioritizes convenience as well as personalization. Personal video shopping is a great way for your existing customer experience team to deliver an outstanding experience. Going above and beyond by providing a personal and caring approach to sales is a brand differentiator and personal video shopping allows for a VIP, white glove-like service from discovery through checkout. 
This happens by creating a customer-first culture where the customer's expectations are not only met, but exceeded. 
At the end of the day, what's better than having someone who is familiar with the products, and who knows how to provide a next-level customer experience, spend personal time with each customer offering guidance and support? With personal video shopping, merchants and their teams are able to provide unmatched service and customer experience that impresses the customer while converting. And now with personal video shopping, your expert customer experience turns to sales team members who are able to meet the customer face to face, virtually, creating a stronger connection. Personal video calls cater to your customer at every touchpoint while adding an extra layer of exclusivity and convenience.

Empower Your Customer Experience Team
Providing excellent customer service is essential for brands in today's market. There are few people who know your offerings and customers better than those who communicate with them daily. From understanding product specifications, frequently asked questions and concerns to the ordering and return process, your customer experience team is more than well equipped to sell. It's more than likely that your customer experience associates are already familiar with communicating with customers via phone and email but now they have the unique opportunity to do it through personal video calls. There is also flexibility when working with personal video calls because to a degree your employees can set their own hours – similar to when customer service lines are open for calls.
Moving from customer experience to selling is a rewarding and exciting opportunity that increases their level of job satisfaction (hello, commissions and goodbye customer complaints and order tracking) and helps them feel empowered and valued. While not all customer support representatives are a good fit for video calls, there are those who stand out and could add value. In a time where workforces are struggling to retain talent, cultivating opportunities for growth, and fostering an environment where team members feel valued, recognized and rewarded is essential to building a loyal team. Plus, a well taken care of team takes care of your businesses helping to grow sales and customer LTV.

"Customer service has always been the connector between the physical and digital but now these associates have the tools to create standout experiences that convert while turning what is traditionally a cost-center into a revenue generating engine."
From Cost Center to Revenue Generator
Customer experience team members are often under-utilized assets to growth. The math is simple, training and promoting internally not only saves money but improves the customer experience. Promoting the team members who are most familiar with your customers and products helps to provide a VIP experience where customers can feel catered to. Leveraging your talent and having dedicated and resourceful team members ready to sell excites the customer by humanizing the shopping experience. Being able to build strong customer relationships through personal video shopping drives higher conversion rates, AOV and LTV. Customer service has always been the connector between the physical and digital but now these associates have the tools to create stand out experiences that convert while turning what is traditionally a cost-center into a revenue generating engine.
How exactly do you leverage customer experience associates to benefit your store? Here's a breakdown:
Train them to close sales.
Capitalize on their knowledge of your product, but even more importantly, your customer. 
Personal video shopping relies on knowledgeable but engaging talent. Make sure your team is comfortable and personable on their calls.  
Practice practice practice! Create a script, talking points and have your team practice with each other, themselves, and even you. 
This isn't customer experience chat anymore. The customer doesn't always come to you. Encourage your team to reach out to existing customers and invite them in for VIP personal video shopping consultations.
‍
We live in a digital first world where customers still crave and positively respond to one on one connection. Whether you're selling online, in store, or are an omnichannel business: excellent customer service is a brand differentiator. Being able to optimize a customer-first mentality beyond customer experience and into personal video shopping sales transforms one time customers into lifetime clients.  Not only is the customer satisfied and likely to return, your team members are supported and rewarded and your business is able to drive sales and generate lifetime customers. Leveraging your customer experience teams for personal video shopping calls is easy, effective and scalable.
‍
To learn more on how you can transform your CX team from a cost center to revenue generator with personal video shopping, book a Boutiq demo.
Back to the blogs page